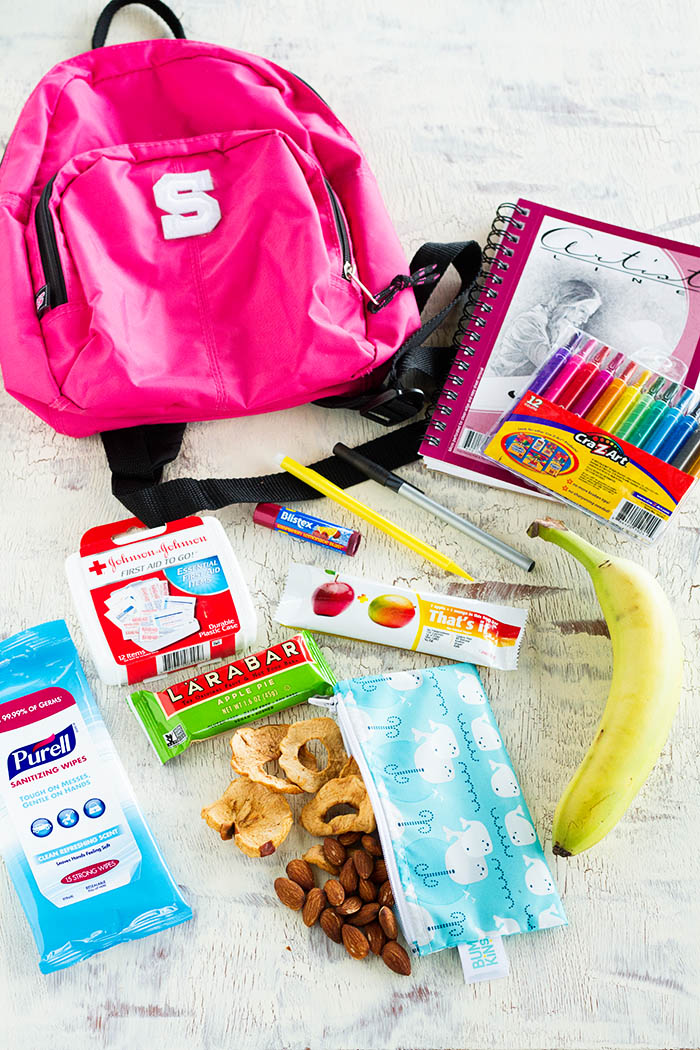 Locate drug and grocery stores close to your hotel. They are your cheap source for water, snacks, diapers and milk. Carry some low-sugar snacks for the trip as well.
Reserve a microwave, skip the fridge if there is a minibar. Book a pack n play.
Pack your child's meds, including painkiller/fever reducer, teething pain relief, gas relief, sunblock and topical antihistamine. TSA allows meds, milk and juice more than 3.4 oz in carry on bags.
Carry a few favorite (small) toys, games, books, and some new cheap toys as well. Pack activity books, crayons and stickers for toddlers and up. Many kid-friendly hotels have games and DVDs you can check out.
Avoid packing too many white clothes. Stick to off-white, earthy colors and prints that hide messes.
If you have kids in diapers, pack a little powdered detergent in a ziploc bag.
Bring lots of wipes. Baby wipes double as family face wipes. Antibacterial (Wet Ones) wipes are useful too.
Pack ziploc bags (in different sizes), rubber bands, a few plastic cutlery and some tupper-ware.
Ask the car rental company if they can provide a complimentary car seat (Hertz does under AAA promotion).
Finally, don't over-schedule. Vacations are for relaxing and kids get tired fast.