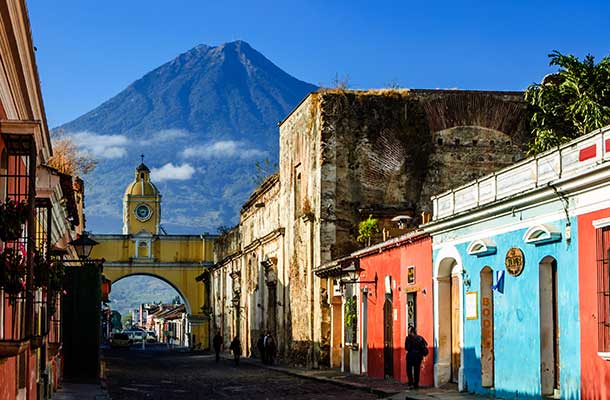 Whether it is an obsession with a certain destination or simple curiosity about the culture, what makes tourists want to visit certain places such as with the exotic and culturally diverse destination of Guatemala? Located in Central America set amidst the borders of the Honduras, Mexico and Belize, Guatemala has long been a popular vacation destination for adventure enthusiasts. The lush country is also popular among expats and is a prime real estate choice for those looking to own a second home or a retirement destination.
The mountainous country is as rich culturally as it is historically and is known for its historical Mayan Ruins. Visitors to Guatemala generally include tourists who enjoy lush natural terrains providing the ultimate playground for adventure travelers who enjoy exciting expeditions, activities and more. Other visitors to Guatemala include archaeologists, students and scholars with an interest in the anthropological aspects of the region.
Among the various things to do and to include during your visit to Guatemala is a visit to the Mayan Ruins of Tikal or El Mirador both of which are quite interesting. The beautiful Central American country also features beautiful beaches, hiking, zip lining tours, fishing junkets, jungle adventures and much more. While visiting Guatemala check out the Pacaya Volcano which is popular among climbers and hikers.
The country of Guatemala is known for its unique and color textiles and hand-made products. There is a local market known as Chichicastenango which features vendors and artisans with exquisite hand-made artwork, fabrics and much more. This is one of the top things to do while visiting the country and an opportunity to view an excellent selection of artisan quality goods.
The Pacaya volcano is one of the top attractions for hikers and adventure travelers. Active since 1965, the Pacaya volcano can be hiked with a guide or alone depending on the season. When traveling with a guide you have the optimum opportunity for experiencing the best of Guatemala. Guatemala City is the capitol of the country of Guatemala and is the main gateway with tourists flying directly into the La Aurora International Airport.